Former Arsenal defender Emmanuel Eboue has revealed how his battle with depression is continuing and that it has not stopped. Emmanuel Eboueopened up on his depression struggles on RMC Sport last year as he revealed that he considered suicide at one point. The ex-Arsenal right-back revealed how his problems started. According to him, his well-being took a turn for the worse after he was suspended from all football-related activities for one year by world football's governing body, FIFA. The ban stemmed from his inability to pay a former agent he owed and it ultimately led to the termination of his short-term contract at Sunderland in March 2016.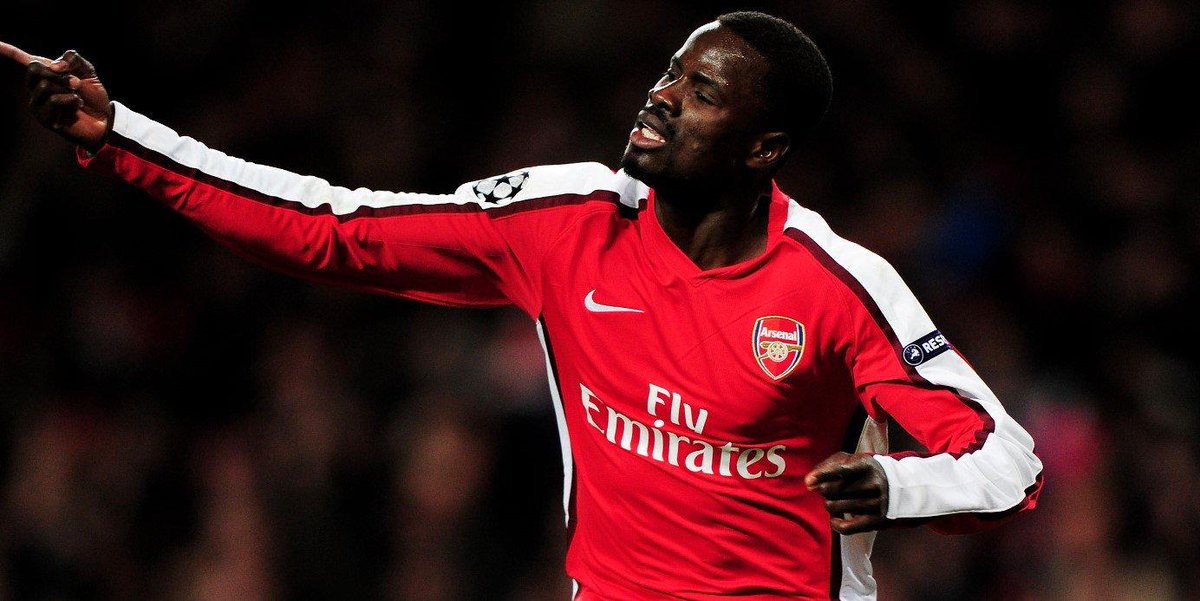 Emmanuel Eboue narrated how he had suicidal thoughts after the lack of club and an acrimonious cum bitter divorce left him in a financial mess. The former Ivorian international player told The Locker Room of RMC Sport how he would lock himself in the house for three to four days. He would then ask himself what next? Emmanuel Eboue also revealed that he still takes antidepressants as it is still long road for him in his battle with depression.
The former Arsenal player was a regular feature for Ivory Coast on the right side of the defence
during his playing career. Emmanuel Eboue represented his country 79 times and also played in two FIFA World Cup tournaments and five African Cup of Nations editions. Emmanuel Eboue played for the Elephants of Cote d'Ivoire at the 2006 FIFA World Cup tournament in Germany and at the 2010
FIFA World Cup tournament in South Africa. At club level, he spent eight seasons at Arsenal in the Premier League before moving to Turkey in 2011
. He signed for the Gunners from Beveren in Belgium in 2004. At Galatasaray FC of Turkey, Emmanuel Eboue won three league titles and a total of five domestic trophies.